The main question our loved ones need to know is why. Why a drug is more important than family? Why a drink can take over a career? Why is someone seemingly throwing away comforts of home for a lifestyle on the streets?
"It feels good [to use]," a man explains, as if it would be as common as having a morning cup of coffee. The man sees that it negatively affects his life, he sees that he isolates himself when he is high. He claims to feel more friendly, less angry and less frustrated when on the drug. "I like my drug of choice more than anything else," he says, for he craves something that can offset his "normal" frame of mind. "Our family was poor, and my parents had to work a lot," he explains. They lived in a neighborhood in east San Diego where drug dealing, and other nefarious activities were prevalent. Being bullied in school for being a small child made him mature albeit socially unaccepted. By the age of 13 he gave in to peer pressure at a party and had his first drink of alcohol. By the age of 15, he was selling drugs to make money for his family. By the time he turned 23, he was starting his addiction to Crystal Meth. He succumbed to the very substance he vowed to sell but never use.
Our program's main criteria is a desire to stay clean and live a sober life. This desire comes in many forms. Often, the desire comes about from too many incarcerations. He's tired of being locked up. The desire can come from a family member urging for a better life. He's heard too many consternations. This man's desire comes from acceptance. He has come to terms; society will not allow him to acceptably use Methamphetamines. The desire comes in many forms and we tune treatment to everyone.
"I'm getting clean so I can take care of my mother," the man admits, she's been drinking alcoholically, "I want to take the tools of the program to share with her." He feels like she's given up on life ever since his father passed in 2008. She is unable to work anymore since on disability. What he fails to see is how his mother's alcoholism is similar to his drug addiction; it has been killing them both.
As a resident of Tradition One, this man is gaining a renewed frame of mind and a brighter spirit. If it wasn't for drugs destroying his life, he admits he would have a house, family, and children, "now, I just want to survive and help my mother." Because of the pearls he's gained from the program, he is working as a plumber and is excited about the wide range of skills identified within himself. He says he is hopeful that he will no longer let his mind get the best of him. He shares, as part of his treatment plan, working on "not let my inner beast, not let this drug, get the best of me." He is hopeful that after successfully completing treatment he will be competent enough to help himself and his mother. "I have ideas, I have goals," he finalizes, "but right now I don't have dreams. I don't think I'm ready to do dreams yet, but my goals are set." Apart of his goals are to stay sober, help his mother find sobriety, and take her on a trip around the world; first stop, Alaska!
MARCH 3, 2020
---

A former resident came by yesterday. He was climbing up the walls. It was quite difficult to see him the way that he was, his gauntness and cheeks sunken deep into his face. He revealed that he had been living in his car for many months.
"I only use twice a week," he proudly acclaimed. And speaking further with the young man proved that there would be no reasoning as to the unmanageability which plagues his life as a result of his using. The excuses blamed other things outside of himself and his drugs. This man will spend winter living and using on the city streets.
When thinking about this young man, and the plethora of others that will spend the holidays homeless and alone, an overwhelming sadness comes to the heart. But hopefully the countless blessings which we have in our own lives become even more apparent. We take for granted the ordinary in our lives so that, in contrast to others, we have become blinded to its extraordinary.
I don't mean to bring down your celebration. Instead I urge you to hold your loved ones a little tighter, understand the addiction a little further, and keep in mind that there are many unable to enjoy the simple warmth of a holiday gathering. They might be robbing themselves, but like your blissful blindness to grace in life, they are unaware of what they truly miss.
NOVEMBER 22, 2017
---
Although we said good bye to a considerable number of residents this year, it is all for good reason, so many of our successful program completions expounded the very essence of miracle.
With the implementation of another early-release program, named AB-109, we are being referred a whole host of individuals. They are being rerouted to our program in lieu of completing their incarceration sentence behind bars. With this, handfuls of drug offense sentences arrive in our foyer. A tiny paper bag containing all their possessions and a excitement for new freedom that is palatable, gazing around with eager eyes new residents soak up the surroundings of our serene facility.
Nine new residents have been admitted within these past two weeks and we are very happy to show them our warm welcome as they become acclimated. Part of the first phase of our program ensures that new residents begin drafting a formal resume, complete a hand-written biography of their alcohol and drug use history, structure a recovery plan with our addiction counselor, and start working on the first step of the 12-step recovery program. Admitting an unmanageable existence and powerlessness over addiction is a big step, every member of our staff ideally provokes such brutal honesty from every resident who comes into our home.
It doesn't matter how they got here, it doesn't matter how much they have in their pocket, we can provide them with all the tools needed to achieve a fulfilling life in sobriety. As long as there is a desire to stop using and a willingness to do whatever it takes, we are witnessing miracles everyday!
MAY 30, 2017
---
This year's 4th Annual Fried Chicken & Waffles Brunch Fundraiser invoked more than just fiscal success, it was a vital opportunity for our residents to spend a Saturday with their family and friends in support of their recovery. As the event organizers, we focus on ensuring that everything goes smoothly and that everyone who supports Tradition One is invited!
Fundraising events can be very stressful in planning, but this year made it especially worthwhile, especially when we were able to sit and watch a handful of residents enjoying themselves with their friends, children, and loved ones. Sitting in good company, eating good food, drinking coffee, and sharing heartfelt stories; as if their present situation has slipped away, all the past transgressions are put on the shelf for a few hours, and the perfect Saturday morning weather feeds their social delight.
We deal with a special population, the majority of which have burned their family bridges time and time again, it is difficult to start over and mend torn relationships. With these recovery-related gatherings we are given the opportunity to show the true person that had lain beneath, dormant through the use of drugs and alcohol. Our residents are able to set aside their guilt or shame, their families get a glimpse of the future in a promising recovery, and gifts of sobriety begin to shine through on such a beautiful Saturday morning.
I assure you, I do not specifically have all of this in mind when I work on planning every year, I am simply trying to enact a successful event for our organization. But I will tell you, sitting on our sunny wall and watching our guys play with their children, sneaking a kiss on the cheek of their lady, laughing so melodiously at a shared joke, I forget the business end of it, no longer focused on how much we brought in donations, I focus on the future with these men; their relationships and mended loved ones are the true benefits to events like these.
Tradition One is currently planning our next family reunification event in August, it is going to be a barbecue at the beach, because learning to recover isn't just about going to meetings and reading a book. Sobriety gives us the gift of being who were really are, when we are given the chance, our beauty shines through and we reconnect with the ones we love and who have truly loved us, despite everything. Being in recovery isn't just about finding ourselves, it is about finding ourselves in others too! Addiction is a lonely mess, but recovery brings companionship, at Tradition One we're in sobriety together!
JUNE 23, 2016
---
It had been a long six months when I walked in new
Forced, yet willing, because I had no clue
What is this place? Called Tradition One?
I heard in recovery, you can have fun.
Alone…found my bunk, and I even got a key.
I had no idea what recovery is supposed to be.
First group, head down, though I didn't need the rest.
I heard the words hope. Hey! I can be the best!!
I had to look inside and open up my eyes
Its time to work on me and change my life
So I woke up early, then I did my first chore
Then came the alley, and I had to clean some more.
Had to find the meetings, these rooms are all new
Another guy named Bill, is going to show me the truth
I could change me because by now that's all that really cared
What is that thing they called the serenity prayer?
I grabbed my ink pen and made sure I was on time
Then listened to Al time after time
I found my higher power then the words came through
Trust in God was all that I had to do.
So I went out into the world, to be a better me
Had to get a job, had to pay Ms. G
Looked for job after job till I reached 82
When one finally said "yes" I didn't know what to do
I put one foot in front of the other and would not accept defeat.
I can do this, I know, because I survived Pete!!
With my sponsor in tow and my finger pointing to the sky
It all became clear to me, I know the reason why
One year clean and sober, then I broke down and cried
Now I stand here before you on graduation day
So thankful and grateful for showing me the way
I begin a new journey, because this one is done
Now I start a new life because of TRADITION ONE
Bill S.
(Resident 6/15-12/15)
For the team of Tradition One:
"Thanks for all you do."
---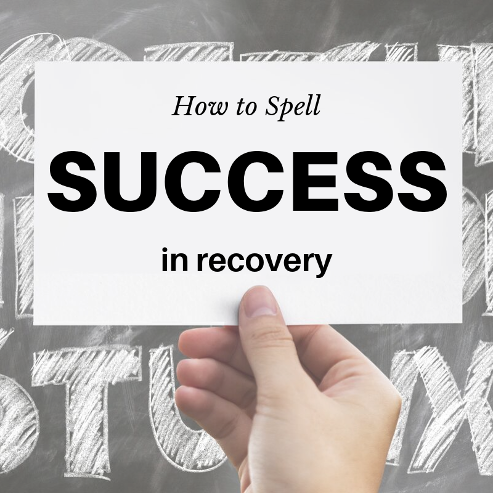 Where has this year gone? It seems only weeks ago we were all together celebrating the new year and now it's the year's end! Looking back on these past few months not much has changed, Tradition One has still been very busy focusing with each one of our residents and their individual recovery, this focused dedication has truly established exciting avenues of program and planning.
In these past three months we have had twelve (12) successful discharges and we couldn't be more excited for those residents to start on their path of long-term recovery! We are a bit sad to see them go, as we develop such a close relationship with each resident, of course we will miss them in our home. But because a lifetime of sobriety is so exhilarating, we cheerfully released them from our proverbial nest. Each one of these twelve are potentially looking at halcyon days ahead, but that does not mean that the dedication and hard-work is over. There is still much to be done, and one must be sure to not rest on one's laurels. With the time they spent at Tradition One they have developed a profusion of life skills and sober tools in their arsenal; ensuring that they will not only be successful Tradition One alumni but more importantly, certain to be felicitous societal members as well.
You may be asking yourself, what entails successful program completion? For a resident to successfully complete the Tradition One recovery program we make sure, by the time our residents are ready to leave, they are fully capable of exercising all the tools they've learned in recovery so that they can handle "life on life's terms." As it states in the Big Book of Alcoholics Anonymous, "our next function is to grow in understanding and effectiveness" (AA pg 84), that is how each one of our residents evolves into a committed social member. This means that each one of them has taken striking leaps forward: obtained gainful employment, taken steps towards family reunification when apposite, initiate ameliorating legal matters, build a strong recovery support group and spiritual foundation, but most important for them-having an efficacious living situation that will continue to strengthen recovery practices.
Although actions such as these may seem commonplace and simple, for residents who have nefarious or less than admirable pasts taking these forward steps become daunting and can seem impossible. We are here to help, side by side, step by step, guaranteed miracles happen at Tradition One every day.
In closing this delightful post we wish our twelve alumni all the best that their hard work has earned them in recovery, "we have found much of heaven and we have been rocketed into a fourth dimension of existence of which we had not even dreamed" (AA pg 25), for this we are proud and grateful to our successful ones. Now on to action and more action!
OCTOBER 22, 2015
---
Since I've Been Gone
Have you been wondering what has been going on since I've neglected this significant medium? Well not to worry, my failure to update you on the powerful care provided in our day-to-day is only due to a very busy staff! With the new fiscal year started in July, and our Chicken & Waffles Brunch Fundraiser (a giant social benefit hit) which happened in June, we have been having our hands full; but we have also been enjoying the ability to focus solely on our residents leading us to new tools we can implement in our recovery program. Such changes you might already know about, if you're a newsletter subscriber you've already heard that Tradition One has a new Addiction Specialist Counselor. He has quite a colorful history in his addiction, but an even fiercer engagement with recovery. Tradition One residents have been benefiting tremendously from his experience and approachability.
Another one of the noteworthy additions we've made is a phasing chart which maps out 180 days into four parts that each denote succinct and beneficial focus areas which are implemented in our program of recovery for the residents. These focus areas include: employment readiness, 12-step program initiation, long-term sobriety & recovery planning, exploring individual behaviors to change negative ones, and learning tools to focus on self empowerment, community, and readying transition in successful life long sobriety.
Although we have already been doing much of these things, there is an important need to alter means of engaging newer resident demographics. That's correct, we have experienced a significant change in the demographic we serve. The chief of these changes being a decrease in age, thirty percent (30%) of our residents are under the age of 25 and sixty-seven percent (67%) of them have come directly from jail to our recovery home.
Reviewing our statistics has also revealed that among all our residents the average time spent incarcerated is five (5) years, and the average life-time spent using is sixteen (16) years. Is it safe to correlate that to the reason so many of our residents have been life-long unemployed or have been discouraged in being employable? Regardless the need for employment focus and job training has always been prevalent among addicts in recovery. With our staff being former addicts, some having criminal histories and prior incarcerations, we know first hand that a rough past can qualify an inordinate amount of wreckage to rebuild.
Each and every staff member has a wise manner and an open ear with regard to each and every resident. Since 1971 we've always been helping San Diego recover. Within these past years we have been feeling the tugging at both ends, though; adjustments are being made, and though we can always use extra aide or benefits, we've always been here. For over forty-three years with even more to come, Tradition One is working extra hard for our residents to comfortably recover and become empowered in achieving perpetual sobriety for the rest of their lives.
AUGUST 11, 2015
---

His father cooked meth for a motorcycle gang, suffered a brain aneurysm because of the toxic chemicals, and ended up in a coma. Our resident was eight-years-old when his father became a vegetable, and one day while going through his father's belongings he came across a briefcase containing a giant bag of lemon candy. The little boy ate some quickly realizing that this was not lemon candy, as it was very bitter and tasted terrible. The yellow crystalline drug lay glistening in the bag, this being his first high it felt wonderful; crystal meth became this little boy's companion while his father lie in a hospital for over a year, holding no comprehension of having a son. What of the little boy's mother? Decidedly absent, she provided no comfort during this time of need. Leaving her son at the wayside while she stayed at the hospital days on end, she tried desperately to bring back her husband's memory of his family. Struggling with mental health issues of her own, forever running hot & cold, she left him on his own. Various caregivers came in and out of his life, robbing him of his innocence by sexual molestation and insanely violent acts.
A boy left like that, just about anything could happen, his life became plagued by perilous happenstance.
Hit by a motorcycle at age 7, in a motorcycle accident at age 10, an incendiary house fire, car accident at age 12 which left him epileptic, and emergency surgical facial reconstruction from the accident. Freshman year of high school suffered his first overdose, then a second overdose his senior year, and several more throughout his life. In youth he witnessed two human beings being brutally murdered right before his eyes, the sickening metallic smell of blood forever wrenched in his nostrils.
Young life filled with guns, drugs, murder, and solidarity undoubtedly left him uncomfortable in his own skin, although he always suffered from self-esteem issues he especially felt depressed and anxious after the car accident. In the hospital was where he had his first taste of opiates and they became his comfort and strength.
"It was sad to me that my self-esteem was so low at such a young. I had already began to self destruct. The only thing that I focused on was getting loaded," he explained. He was tired of feeling inferior, the drugs took him to new highs and he ended up selling drugs and guns to buy things for himself. "I wanted clothes that fit, not hand-me-downs," he stated with conviction.
At age 18 he was arrested for burglary and possession, he served over a year. Then, a year after he was released he got arrested for theft and fraud; time served was a year and a half. By this time he had become quite an illustrious firearms dealer, affording him a lovely house and car. Even though things seemed extremely smooth sailing, four years pass only for him to lose absolutely everything through gambling and nefarious activities. Homeless, living out of his car and motel surfing, all he cares about is using heroin. "Heroin is something I had to do," he said.
Suddenly he reached a point, a point where he realized he needed to recover, that's when he went into a treatment program. After completing treatment he managed over 7 years sobriety, as well as everything that came with it. Once he established himself in a good job as a certified water damage and flood restoration specialist, he moved ahead quickly and developed glowing admiration for his boss (a fellow 12-stepper). It wouldn't last unfortunately, his boss relapsed one day and with him went our resident's sobriety as well. Using for another two years, main-lining upwards of three grams of heroin a day, the inherent strife of his relapse left him spiritually robbed. Wanting again what he had once built for himself-the nice house, the car, the stellar job, and the loving girlfriend, he came to Tradition One with nothing left.
Despite having little support from family, our resident has resigned to build his confidence and self-esteem guided by the tools he is learning in the program. Upon starting Step 2, where we come to believe a Power greater than ourselves can restore us to sanity, our resident has identified the need for a spiritual relationship. In his recovery plan he has outlined many hobbies, interests, and passions he once enjoyed: mixed martial arts, playing drums, skateboarding, attending church, being a DJ, massage therapy, acquiring employment in flood restoration once again; the possibilities are endless for him. Strength within the house, friendships built with his fellow residents, and brutal self-honesty have been key developments in his recovery here. He wants to be rid of self-doubt and stuffing feelings, he knows very well these things will lead to his demise.
We take each day as it comes, that is all we can do. Healthy sobriety ensures we are able to revisit our passions, lead an enjoyable life, and most importantly to love ourselves. As addicts in early recovery it is difficult to reclaim ourselves from the wretched past, but remembering that we are not our mistakes can help us avoid the darkness of regret so that we may live in the light.
Our resident consistently tells himself, "I know I have another relapse in me, but I don't have another recovery….my sobriety is number one."
Odious as his life might have begun, keep in mind the nature of a lotus flower, "the lotus is the most beautiful flower, whose petals open one by one. But it will only grow in the mud. In order to grow and gain wisdom, first you must have the mud — the obstacles of life and its suffering. The mud speaks of the common ground that humans share, no matter what our stations in life. Whether we have it all or we have nothing, we are all faced with the same obstacles: sadness, loss, illness, dying and death. If we are to strive as human beings to gain more wisdom, more kindness and more compassion, we must have the intention to grow as a lotus and open each petal one by one, " (G.H.).
We're jubilant to see our resident has begun such a promising life in recovery, growing beautifully from squalid, just like a lotus flower.
JANUARY 30, 2015
---
Independence was central to this man, a life-long of going it alone had been necessary, he came last year and was overwhelmingly indignant. "I need to change," was the willingness he held and the driving reason for staying the first few weeks. It was mainly the people around him that drove him into rage, as if he were attempting to beat the world out of his way so that he could move forward. The first month left him hanging by a thread, but something kept him here.
Although spirituality is key to moving forward in the 12-step program of recovery, it is difficult for many to grasp their own concept of a Higher Power. Many have developed what they remember from childhood or what they have established from their own experience, mainly as a negative or exclusive being. Initially our resident viewed his Higher Power as a foe, a powerful being that was similar to a hurricane or tornado. Then, as he began to realize that his own concept of a Higher Power could be helpful instead of harming, the acceptance of spiritual aid became seen in his step work.
Starting to feel a little better with being able to write out his failings and fears, venting his feelings and learning a bit about himself he became even more willing to stay on the path of building himself up in a legitimate manner. He knew if he truly believed and made the decision to succeed he would, after all there is so much more to life than drugs. Because he had disregarded many aspects of moral living and social mindfulness, he committed some serious past crimes including drug sales and auto theft. After experiencing a conscious change our resident seemed resigned to becoming a positive example for his children who had followed in his nefarious footsteps. But all that could be seen was the struggle he faced, and even after he began moving forward and getting on track life on life's terms pulled him back.
I came to find that he had been sentenced to a year in prison for a past crime, just like that he was gone and there was nothing anybody could say or do except wait. It didn't seem fair that this man had been working so hard to change himself could all at once find himself back in prison.
Sometimes, no matter what we do we just can't get ahead. As human beings we are inherently good and we have good intentions, but somewhere along the lines things could get muddled with our thinking. Perhaps situations arise that challenge us to the farthest reaches of our morality. Tradition One is about another chance to make things right, finding a way to get back to the path of goodness and truth. The ones we serve are as damaged goods, if only they can find a way forward the backsliding would cease; at least that's what we promise. What of those that do almost everything right, take on everything they need to with great strength and good stride; will they still have to suffer consequences, then? Recovery is filled with paradoxes; as alcoholics and addicts we suffer to get well, we die to live, we give away to keep, and we surrender to win.
Finally after the allotted year a representative of the courts called to inquire about his options, we informed them that he had already completed the necessary requirements of our program and impressed upon her our feelings to his case. Of course we understood that at this point he had regained much of the hostility bated previously; even though he was angry he still kept in with the solution and had served his time. Recently he was released into a sober living home and is back on track with a work training program, due to successfully complete soon. This man held strong, and despite the negatives remained faithful to himself and his potential. If anything this story is a testament to the trials and tribulations faced and the strength that we can carry through to face the light in the end of the tunnel.
DECCEMBER 12, 2014
---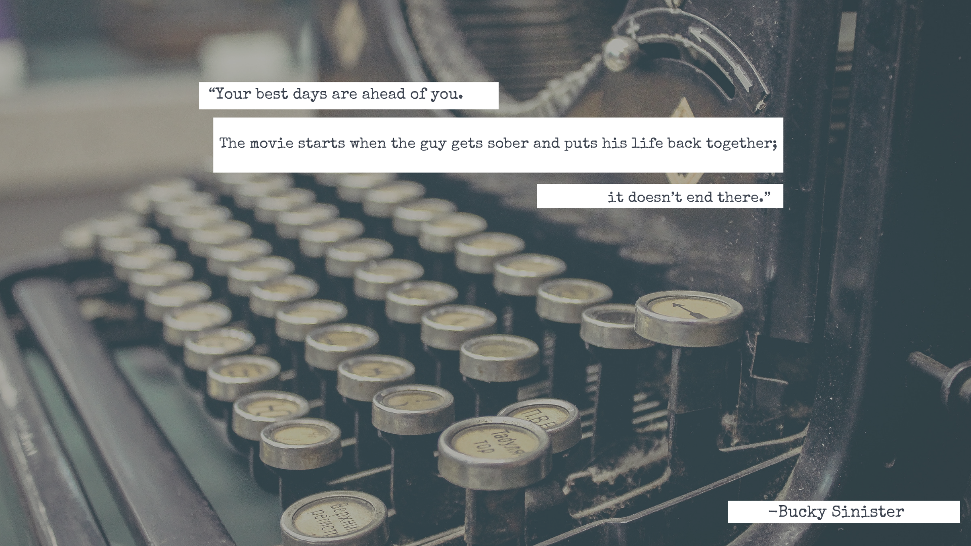 NOVEMBER 17, 2014
---
Two weeks ago I received a phone call from an individual wanting to find out information about our program. He said he was a veteran and that was twice wounded in combat, retired from the service he was homeless and a chronic alcoholic. I spoke for a good twenty minutes about his situation, he told me that he needed to get into a place, the streets were too difficult for him to justify sobriety. After I explained to him the options of getting a bed immediately he seemed eager to come in and fill out an application, that night when I came home from work my stomach was in knots. Praying that he would make it through the night and come to our office the next morning, but alas he didn't make it. I didn't hear from him for two days and I was worried that he wasn't going to come in. Finally I was able to speak with his former wife, he had divorced her to save her the heartache of being married to a raging alcoholic, immediately it was clear that she was severely concerned about his whereabouts and whether or not he would be coming in to our program. "I last heard from him in Old Town, he was sleeping at the trolley station over the weekend," I told her. She said she had been driving around all night looking for him but couldn't find him at all, exhausted she returned home. Two more days passed and finally he called, "I'll be in tomorrow morning to apply." Relief swept over me, all we have to do is wait until the morning and he will be in.
I am always grateful when a new resident is brought in, it is a promise of hope and an opportunity for change to new beginnings. Although this is not his first attempt at recovery, and even though in the past nine years he has been through detox forty times before, this is it. Tradition One will stand by this man's side, we have all been very supportive of this new resident and have done all we can to start him on his path to serenity.
Everyday I come in I make sure to let him know how happy I am that he is here, and every evening before I leave for home I assure he will be here the next morning. When our residents know that there is more keeping them here than a nudge from the judge, when our earnest compassion speaks to the importance of each individual, they will be more inclined to long term success.
NOVEMBER 17, 2014
---
Expecting Life Unexpected
He came to us as a referral from Project In-Reach, a program in San Diego that is especially designed to aid incarcerated individuals with substance abuse and mental health issues. Originally from the East Coast, no family in California, and only two years of experienced employment with no training or technical education. He was first arrested at age 16, 20 months of his life spent locked up, and he was serving his 540 day sentence when someone came to visit him in jail. The man from Project In-Reach arrived completely unexpected, during which time our potential resident had been contemplating his next move. Resigned to return to his life of swindling, identity theft, drugs, alcohol, and defrauding credit; in just 15 months he would be able to put together enough money to live right without a care in the world. Conniving to survive, the fulsome thinking that if he could only last another year of this he wouldn't have to struggle anymore. Contritely, it is that thinking that buries the best of us, "if only we can hang on in this quicksand we won't really sink." They say that it is the definition of insanity to do the same thing dauntlessly over again while expecting different outcomes every time. Having run amok since an early age, despite good intentions, our resident's future potential rested solely on his inglorious past.
The man from Project In-Reach came to interview him for release into an alcohol and other drug recovery program, consequently our resident declined the opportunity being offered by the stranger. He obviously had other plans, he had already made up his mind to return to his old way of life; so our resident sent the man away.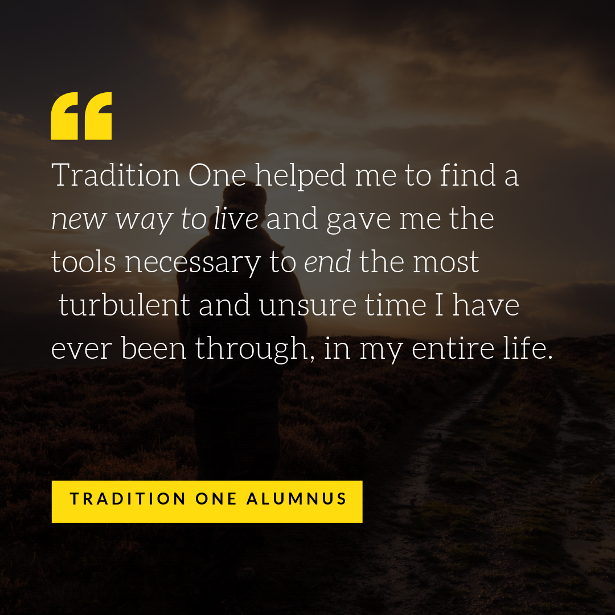 Luckily there is not stopping the great plan, and the stranger came to visit again, after some time to mull it over our resident decided that he would give Tradition One a try. Once he was released and came to our program it was a bit of a slow start, perhaps his mind was still ensconced in its old way of thinking, but 90 days later he started working and enrolled in school. It might sound like everything happened matter of fact, but it didn't. He was unsure of the program's obligations, and initially found a sponsor only because the Addiction Specialist gave him no choice. However, he soon came to realize that with his family on the other side of the country he would need support from people in the rooms of the recovery program. Almost 18 months and I have watched this man grow, our resident has achieved so much in the short time he has been in recovery. I've learned in my own recovery that there is strength in your own personal routine, keeping grounded is one major key to staying sober. Almost every morning I see him sign out to make his way through the day, attending school or going to work, and every evening I greet him as he comes home. Studying to become a technical engineer, he holds aspirations to work in civil engineering. Although it is a lot of hard work and takes drive, his mind is set and there is no going back. Taking two math classes this semester to offset the requirements, his ambition is noteworthy. He has achieved great things, and he has a new plan for his future. Rather than waiting to come up, our resident has taken charge and become a contributing member of society. You would never think that he was once a white collar criminal with ambitions to carry on in his plight, as I see him now all that emanates is his radiantly bright future. This is a changed man, he has found his future, let us delight in his freedom!
NOVEMBER 3, 2014
---

In August last year a middle aged man came seeking our services, broken in his own way and ready to accept responsibility for his mistakes, an alcoholic ready for a solution. I learned he was a widower with an adult son and a mother who refused to acknowledge his existence; "this man has experienced his fair share of loneliness and regret," I thought to myself as I looked into his sorrowful eyes. Thirty nine years of alcohol abuse, two arrests, and a history of depression and anxiety, the only thing seemingly positive was his open mindedness and willingness to work towards making things better.
At first, things began slowly as he tackled the simple tasks of getting medications, starting the 12-step program process, finding a program sponsor to help him through his steps, and finally applying for employment. Since the relationship with his mother and son seemed so irreparable, it was apparent he had accepted that there would be no future hope of ameliorating ties with them. Despite the unfortunate truth of having no family to sustain him in this difficult time he resisted the urge to numb the painful feelings, instead he plowed even harder into establishing himself. A background as a contractor and maintenance gave him a decent place to start, but there was still the self loathing and downtrodden esteem that held him back from having the confidence to dream big. Humbly beginning at a well-known corporate home improvement store working part time, and starting off simple he soon found himself in a wealth of opportunity he could not imagine. I can pinpoint the exact moment when his life started taking off, the cook at Tradition One had recommended him to a friend for a tile job, that's when our contractor rediscovered his niche. After completing that job he started establishing himself as an independent contractor again, doing all sorts of remodel jobs and even buying his own truck so he would be more professional. Suddenly, as if over night, he began receiving numerous job offers and enjoyed his pick at contracting projects. Working helped him to see what a talented person he is and provided him with self-esteem and confidence.
Finally, at 90 days of residency he was ready to try again with his son, sending text messages, though he still got no response. He decided that two heart felt letters would better express the amends he so desperately needed to make to both his mother and son. Family reunification is such an invaluable part of the recovery process, it seemed so unfortunate that he could not have that vitality. Then one day, after five months of residency he came into my office absolutely beaming, his son had initiated contact and the letter he had written his mother had had a response. Before she had made it inevitably clear that she wanted nothing to do with him ever again, but now she was willing to come back. That day his eyes which had once held such sorrow now emanated a glow of happiness and content unmatched by anything else, that day he found what he had lost.
Today, this man leaves Tradition One as a successful completion, and an alumni. Although I can't help but feel a pang of sadness, his new joy and spirit remain the sole cause of our work. His strength, compassion, and will carried him through a seemingly hopeless beginning, but his recovery, positivity, and newly found family acceptance will help him with long-term prosperity.
This is a changed man, he is living in the solution, let us exult for his new life!
OCTOBER 27, 2014
---
Opportunity for Opportunities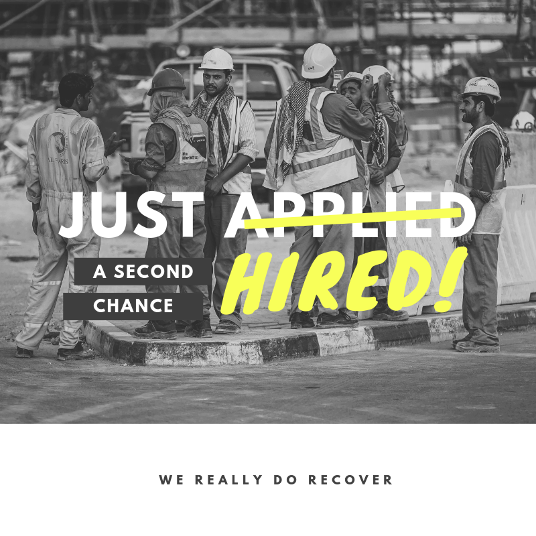 It reaffirms why we do what we do when we see residents getting back on track; but it is even more heartwarming when residents start accomplishing things they would have never thought possible. The disease of addiction takes it's toll on confidence, drive and potential become out of reach; but not for long when on the road to recovery.
Why just last week one of our residents began a training program to become a welder. Unable to keep a job for more than six months at a time in his addiction, he is now on the path to long term success. Despite experiencing an early life of hardships, gang affiliation, suffering from the stigmatizing disease of cocaine, crystal meth, and alcohol addiction his family support has been a crucial lifeline. First arrested at age 21 and subsequently spending a total of 24 months in jail, there seemed to be little hope of coming out on top. With the help of Center for Employment Training he is learning a trade that will make him employable and in turn ensure he has the opportunity to obtain a life as a upstanding member of society, despite his less than admirable history.
Opportunity for Opportunities….Another reason we do what we do!
OCTOBER 23, 2014
---
Why Tradition One is...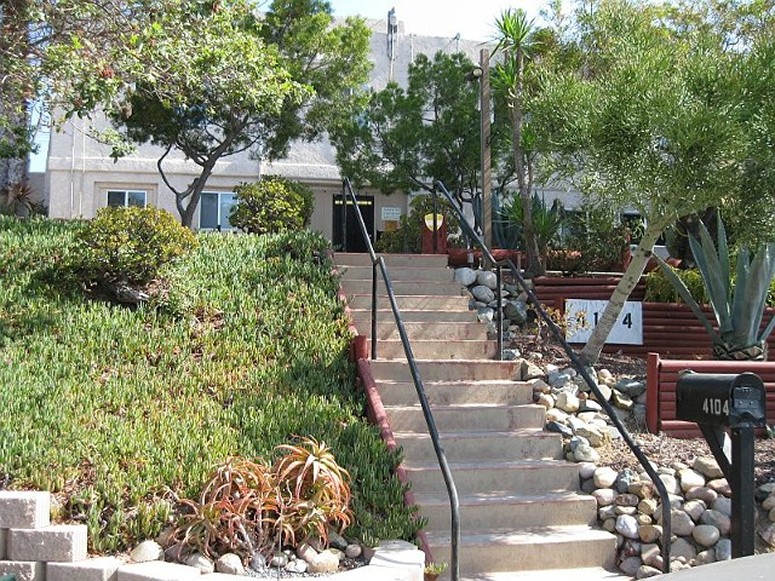 Tradition One was established in 1971 with the methodology of the first tradition of the Alcoholics Anonymous program-"our common welfare should come first, personal recovery depends upon AA unity." Addiction is treatable and individuals come here to learn tools to battle this stigmatizing disease, nobody seeking the solution should need ever die. Tradition One is here as an alternative to jails, institutions, and death; life on life's terms does not have to be tackled alone, because none of us is as strong as all of us.
Serving up to 44 adult men at a time, we maintain and operate a campus dedicated to the rehabilitation of persons in the continuing process of recovery from alcoholism and other drug addictions. It is a six month program, the average age of our participants is 37 years and 87% are homeless. Our residents work towards developing themselves back into the community as contributing members of society. As a non-profit, community-based agency, a majority of program services and operations are provided with local city, county, and state funding. Although competitive funding market has the power to influence a revolving mission statement or continuously alternate the target population being served, Tradition One has remained dedicated to a community-based philosophy of social model care since 1971.
Our Mission is to create and nurture a tranquil environment in order that participants may focus on recovery and comfortably use the tools in order to make responsible, sound decisions. The phases of the program depend upon the strength and willingness of the participants. We give them a learning structure and tools to attain common goals for themselves, and everyone involved in this recovery program. Tradition One's structure is to provide: life tools with positive reinforcement, encouragement toward sobriety, vigilant internal examination, as well as nurturing resulting in family reunification and individual healing.
OCTOBER 23, 2014